New specialist at the Outpatient hospital «Mozums-1» - audiologist
Date added: 13 02 2019
Audiologist Māra Keiša will now accept patients at the Outpatient hospital «Mozums-1»! Graduated from Riga Stradins University, acquiring a professional bachelor's degree in health care and an audiologist qualification. Obtained a certificate of mastering the functional development diagnosis of Munich for the 2nd and 3rd year of life.
The audiologist diagnoses, corrects and rehabilitates people of all ages with speech, language, voice and swallowing disorders - the ability of communication, speech, language (oral and written), voice disorder and swallowing.
Most often an audiologist is needed if:
the child, according to his age, sounds the words incorrectly or does not utter at all;
the development of the child's language stops or deteriorates;
others find it difficult to understand the child's speech;
there is a suspicion that it is difficult for a child to understand the words of other people;
difficulties in communication, language learning due to hearing / vision impairment;
there is difficulty reading / writing;
there are voice disorders (in both adults and children);
there is a violation of speech / language after a stroke, injury;
there are problems with swallowing;
there are changes in the pace and rhythm of speech (too fast or slow speech), manifestations of stuttering.
During the first visit, the audiologist asking questions to the patient and using certain tests listens to the patient's complaints and assesses impaired functions (communication skills, speech, language, voice quality, swallowing, respectively).
Outpatient hospital "Mozums-1"
Riga, Bruņinieku Street 8


67273435


67271234

Mob. 371 26623251
MFD Healthcare group began its history more than 50 years ago as an outpatient health care facility. At this moment the MFD is one of the largest multi-profile healthcare company that provides a wide range of health care services to more than 400 000 patients in different locations in Riga and Latvia. By using the latest technologies and excellent medical experience, MFD main objective is to take care of the health of the population by ensuring timely disease prevention, as well as providing effective diagnostic and treatment services.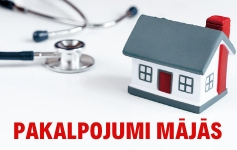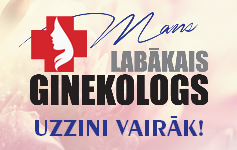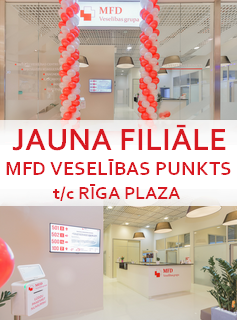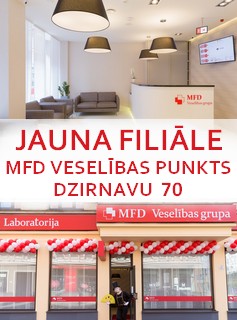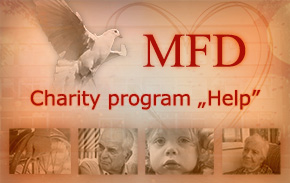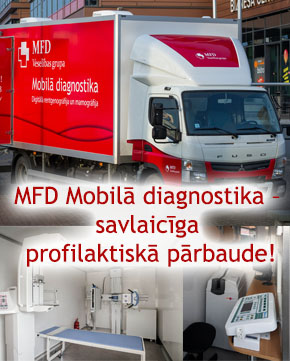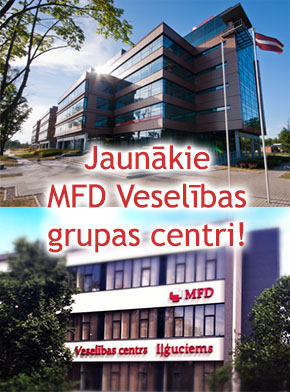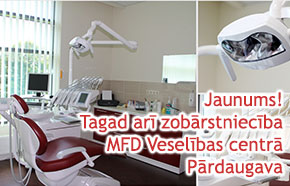 Dear website visitors!

The website is under construction and the information may be incomplete.In case of questions please contact reception of the proper MFD Healthcare Group's department - contacts.

We appreciate your kind understanding.