MFD Health point – Riga Plaza
Date added: 27 03 2019
MFD Health point – Riga Plaza provides a wide range of medical services for all visitors of the fashion and entertainment centre.
MFD Health point – Riga Plaza provides its clients with the most demanded specialist consultations, laboratory examinations, all types of vaccinations, including from exotic diseases.
Reasons to chooseMFD Health point – Riga Plaza:
a professional team of doctors,
new generation diagnostic equipment,
free parking spaces,
working hours every day from 10.00 to 21.00 (including weekends),
kind and helpful staff,
modern and cozy interior.
Health point – Rīga Plaza offers ultrasonograhic examinations of obdominal cavity, breast, prostate, blood vesels of head and heart and echokardiography.
More information: http://www.mfd.lv/en/rigaplaza-en
S/C Riga Plaza
Mukusalas Street 71, Riga

66102010

rigaplaza AT mfd DOT lv
MFD Healthcare group began its history more than 50 years ago as an outpatient health care facility. At this moment the MFD is one of the largest multi-profile healthcare company that provides a wide range of health care services to more than 400 000 patients in different locations in Riga and Latvia. By using the latest technologies and excellent medical experience, MFD main objective is to take care of the health of the population by ensuring timely disease prevention, as well as providing effective diagnostic and treatment services.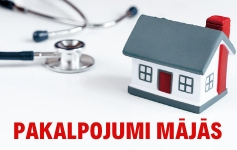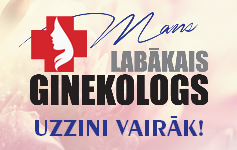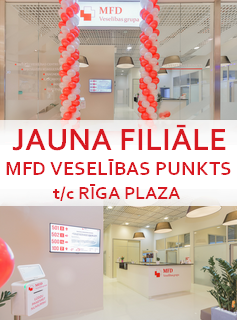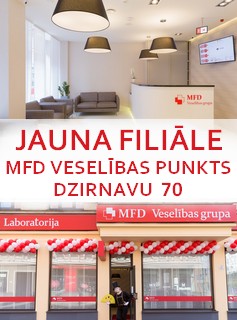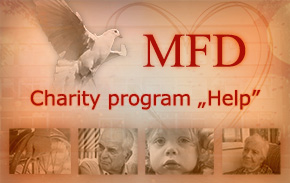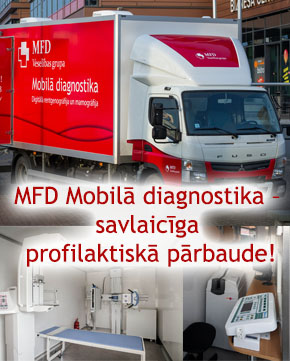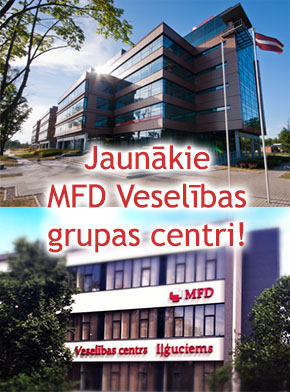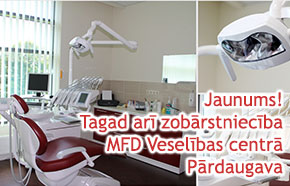 Dear website visitors!

The website is under construction and the information may be incomplete.In case of questions please contact reception of the proper MFD Healthcare Group's department - contacts.

We appreciate your kind understanding.