MFD Diagnostics present new buss with 3D automatic breast USG scanner
Date added: 13 04 2018
Taking care of the health of the population not only in Riga but also in the regions of Latvia, offering timely preventive and diagnostic examinations, MFD Mobile diagnostics presents the second bus, equipped with the only in the Baltics three-dimensional (3D) automatic breast ultrasonography (USG) scanner! In addition to breast ultrasonography, at the bus will also be available X-rays, mammography and electrocardiography examinations!
MFD Healthcare group invites everyone to the new MFD Mobile diagnostics opening event on 20 April from 11.00 to 20.00 at the fashion and entertainment center «Riga Plaza», Mukusalas Str. 71, Riga!

At MFD Health point – Riga Plaza, from 11.00 to 17.00, everyone will have the opportunity to receive consultations from qualified specialists free of charge! Consultation will provide:
Nutrition specialist
Physiotherapist
Dermatologist
Algologist
Pulmanologist
Cardiologist, etc.
MFD Mobile diagnostics services:
Breast ultrasonography (USG) – 19.00 EUR
X-ray examination – 6.50 EUR
Mammography – 25.00 EUR
Determination of vitamin D level – 4.50 EUR
Electrocardiogram – 5.00 EUR
Signing up for specialist consultations and examinations by phone 66102010 or e-mail rigaplaza AT mfd DOT lv is necessary!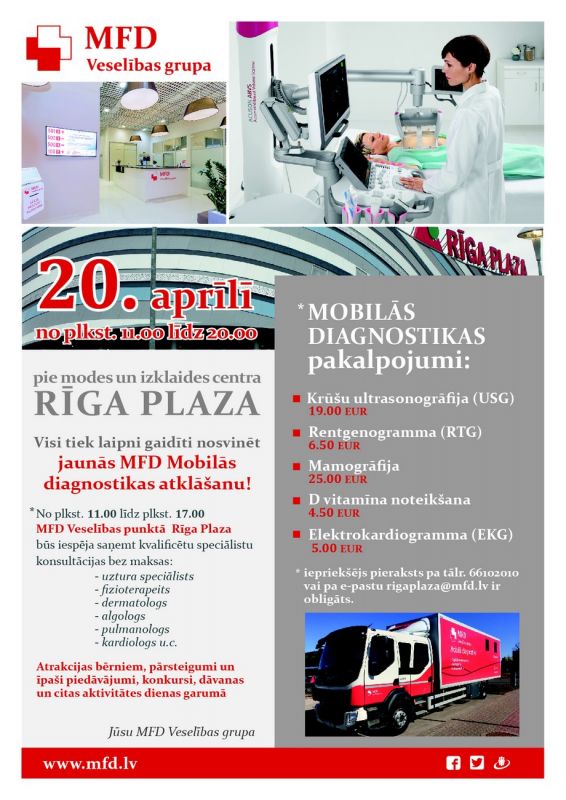 MFD Healthcare group began its history more than 50 years ago as an outpatient health care facility. At this moment the MFD is one of the largest multi-profile healthcare company that provides a wide range of health care services to more than 400 000 patients in different locations in Riga and Latvia. By using the latest technologies and excellent medical experience, MFD main objective is to take care of the health of the population by ensuring timely disease prevention, as well as providing effective diagnostic and treatment services.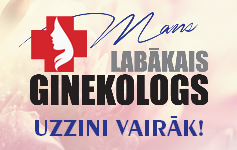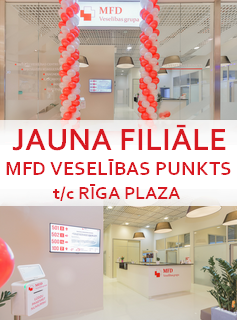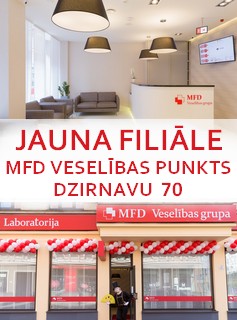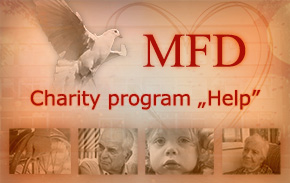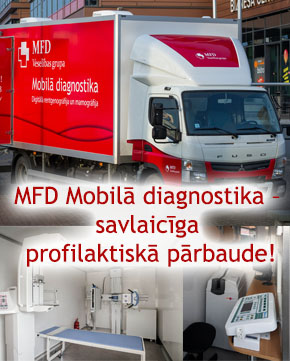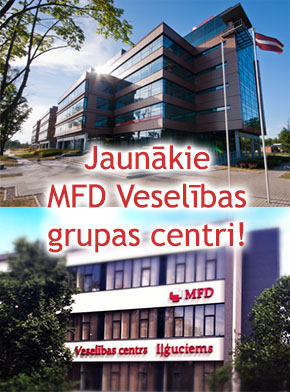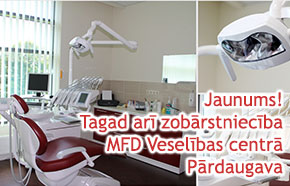 Dear website visitors!

The website is under construction and the information may be incomplete.In case of questions please contact reception of the proper MFD Healthcare Group's department - contacts.

We appreciate your kind understanding.