Veloergometry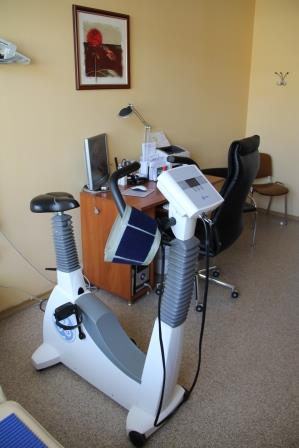 Veloergometry is your EKG in the face of physical pressure. A special bicycle-veloergometry. The method allows to determine the response of the cardiovascular system to the physical strain of the organism to stress endurance, identify myocardial ischemia episodes, including without pain. Methodology used to diagnose CHD (coronary heart disease), the definition of tactics and evaluating the effectiveness of treatment.

Before veloergometry:

• the day before the examination, you must not take your medicine (except in cases of diabetes). For chronic heart disease, all medications should be taken as usual. Take your medication list and number of doses with you;

• do not eat or smoke 2 - 3 hours before the examination;

• bring comfortable clothes (sweatpants or shorts), shoes with durable soles (boots, sneakers, sports shoes);

• in case of a cold (fever, cough, runny nose, feeling unwell), it is better to postpone the examination to another day.