Date added: 11 06 2019
Aicinām apmeklēt lekciju "Sēdoša darba draudi veselībai un kā tos novērst?"
Taisna mugura, lepna, stalta stāja – tas ne tikai pievilcīgi izskatās, bet arī labvēlīgi ietekmē cilvēka vispārējo veselības stāvokli. Vāja, salīkusi mugura rada papildu slodzi citiem kauliem un locītavām, kā arī nevēlamu spiedienu uz iekšējiem orgāniem. Muguras sāpes laiku pa laikam piedzīvo gandrīz ikviens. Kā no tām izvairīties un nodrošināt sava stiprā balsta veselību, stāstīs MFD Veselības grupas rehabilitācijas ārste Daina Sviķe.
Lekcijas laikā tiks runāts par:
veselas muguras saglabāšanu;
darba ergonomiku;
vienkāršiem vingrinājumiem, kurus iespējams veikt mājās un darba vietā;
pirmo palīdzību sāpju gadījumā.
Lekcijas norise:
- 27. jūnijā plkst. 16:00 - 16:45 MFD Veselības centrā "Iļģuciems"
- pieteikšanās lekcijai MFD Veselības centra "Iļģuciems", 3. stāva reģistratūrā
Akcijas cena ar 50% atlaidi – 3,00 EUR
MFD Healthcare group began its history more than 50 years ago as an outpatient health care facility. At this moment the MFD is one of the largest multi-profile healthcare company that provides a wide range of health care services to more than 400 000 patients in different locations in Riga and Latvia. By using the latest technologies and excellent medical experience, MFD main objective is to take care of the health of the population by ensuring timely disease prevention, as well as providing effective diagnostic and treatment services.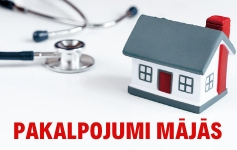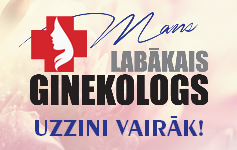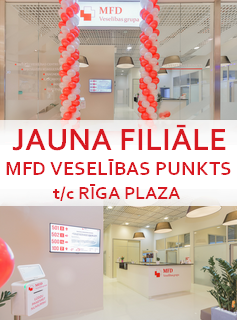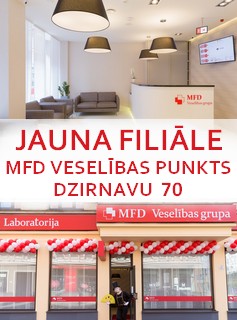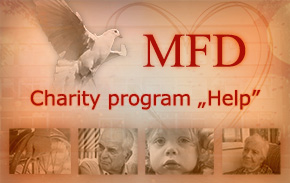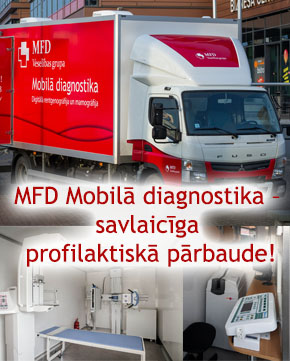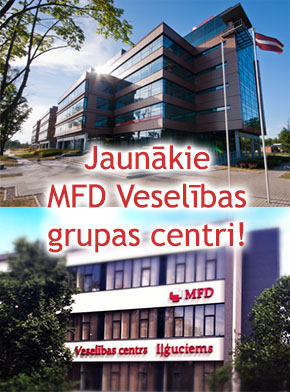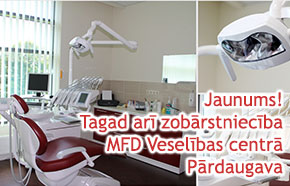 Dear website visitors!

The website is under construction and the information may be incomplete.In case of questions please contact reception of the proper MFD Healthcare Group's department - contacts.

We appreciate your kind understanding.