Special offer on the International Breastfeeding Day – free lecture «Breastfeeding»
Date added: 10 05 2018
On 12 May is celebrated International Breastfeeding Day. In order to raise pregnant women and young mothers' knowledge about breastfeeding and its importance to the child's health, MFD Women's health center «Vita» (Vienibas gatve 109, Riga) invites you to a free lecture «Breastfeeding» (in Latvian)!

In this lecture, a certified obstetrician Linda Matere will acquaint the breastfeeding related issues faced by almost every mother.
How do I know when baby is full? How often baby should eat? How to know when it's time to feed baby if the baby does not «ask» for milk? Up to what age baby should be fed at night? How to correctly put the baby to the breast?
To these and many other questions will answer obstetrician Linda Matere.
The lecture will take place on 17 May from 14.00 to 15.30 at the MFD Outpatient hospital «Pardaugava», Vienibas gatve 109, Riga. Each participant will receive a gift!

To attend the lecture, prior signing up by phone 67131316 is mandatory! Please note that the number of seats is limited.
Additional information:www.mfd.lv/vita-eng
Vienibas gatve 109, Rīga


67131316
MFD Healthcare group began its history more than 50 years ago as an outpatient health care facility. At this moment the MFD is one of the largest multi-profile healthcare company that provides a wide range of health care services to more than 400 000 patients in different locations in Riga and Latvia. By using the latest technologies and excellent medical experience, MFD main objective is to take care of the health of the population by ensuring timely disease prevention, as well as providing effective diagnostic and treatment services.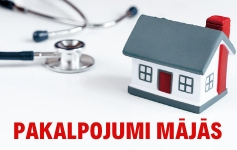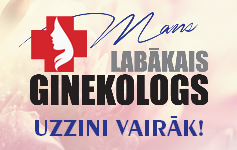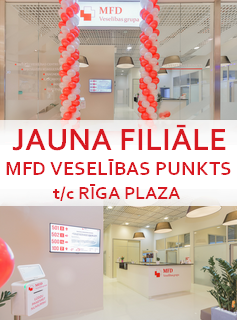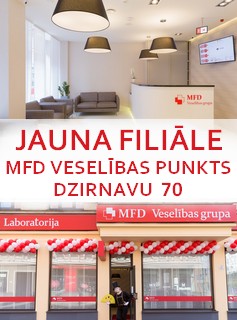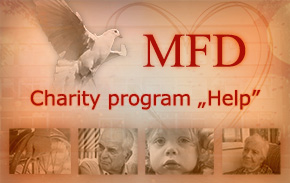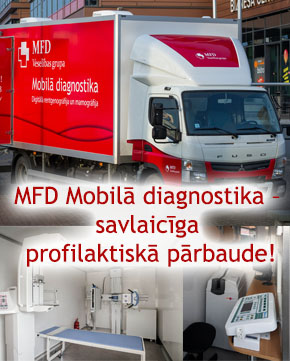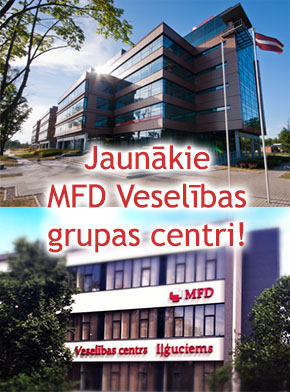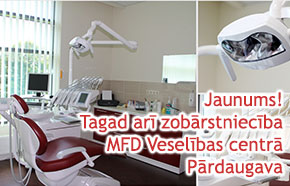 Dear website visitors!

The website is under construction and the information may be incomplete.In case of questions please contact reception of the proper MFD Healthcare Group's department - contacts.

We appreciate your kind understanding.