Special offer on World Heart Day from MFD Healthcare group
Date added: 27 09 2017
Celebrating World Heart Day, MFD Healthcare group invites everyone to check their heart health!


On 29 September everyone is invited to take electrocardiogram (EСG) FOR FREE:



At the MFD Outpatient hospital «Dziednieciba», Rusonu Street 15, Riga, from 14.00 to 18.00;

At the Outpatient hospital «Mozums-1», Bruninieku Street 8, Riga, from 08.00 to 20.00.
Examination can be taken without prior signing up!
On 29 September MFD Laboratory offers special price for two tests:



Test

Special price

Homocysteine

7.00 EUR
(regular price 10.24 EUR)

Hgh-sensitivity CRP

5.00 EUR
(regular price 7.11 EUR)

Set

12.00 EUR
(regular price 17.35 EUR)

Additional fee 0.70 EUR applies for collecting blood.
Special offers and discounts are not summed!
MFD Laboratory branches and working hours: www.mfd.lv/en/laboratorija-darba-laiki
On 12 October MFD Outpatient hospital «Ilguciems», Bullu Street 9, Riga, offers special price for heart examinations:
Echocardiography – only 22.50 EUR

(regular price 45.00 EUR)

!
Set: cardiologist consultation, electrocardiogram, echocardiography – only 50.00 EUR

(regular price 83.50 EUR)

!
Prior signing up at the reception or by phone 67131311 is necessary!
World Heart Day is celebrated on 29 September. Its goal is to raise public's attention to heart health issues.
MFD Healthcare group began its history more than 50 years ago as an outpatient health care facility. At this moment the MFD is one of the largest multi-profile healthcare company that provides a wide range of health care services to more than 400 000 patients in different locations in Riga and Latvia. By using the latest technologies and excellent medical experience, MFD main objective is to take care of the health of the population by ensuring timely disease prevention, as well as providing effective diagnostic and treatment services.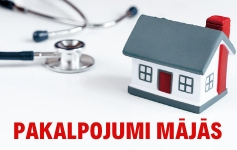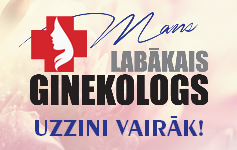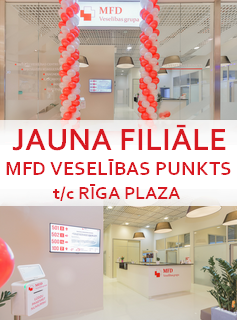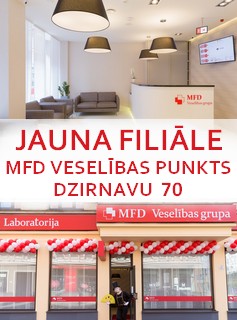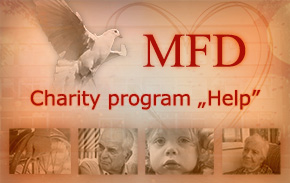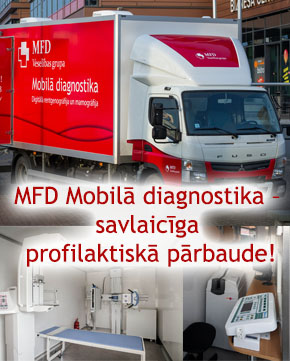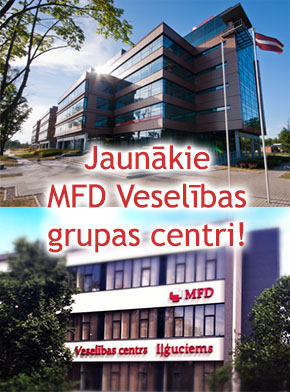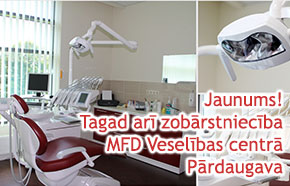 Dear website visitors!

The website is under construction and the information may be incomplete.In case of questions please contact reception of the proper MFD Healthcare Group's department - contacts.

We appreciate your kind understanding.