MFD Healthcare group on 19 May will take part in the «Festival of Pardaugava»
Date added: 16 05 2018
On Saturday, 19 May, for the ninth year an annual event «Festival of Pardaugava» will be organized in the Arcadia Park, Riga, in which MFD Healthcare group invites both adults and children to participate in the healthcare activities.

«Festival of Pardaugava» is an event organized by the executive board of Pardaugava, in which the institutions of education, culture and healthcare, businesses, sportsmen, artists, musicians of Pardaugava take part. The aim of the event is to promote the mood and the diversity of this part of Riga among the residents and guests. This year's theme and at the same time, the slogan of the festival is «I am Pardaugava»!
At the event from 11.00 in the tents of MFD Healthcare group everyone can get acquainted with the services of MFD Outpatient hospitals «Pardaugava» and «Ilguciems», MFD Health point – Riga Plaza and MFD Doctors' office «Ziepniekkalns».
At the event MFD Healthcare group will offer:

Check your health!
11.00–15.00 – in MFD Mobile diagnostics everyone will have the opportunity to take breast automatic ultrasonography, mammography and x-ray examinations
11.00–12.30 – determination of cholesterol levels in blood
12.30–14.00 – determination of sugar levels in blood
11.00–15.00 – blood pressure measurement
11.00–15.00 – vision examination
11.00–12.00 – infectologist consultations
14.00–16.00 – pulmonologist examination
12.00–16.00 – dermatologist consultation, mole examination
11.00–16.00 – activities for children
It's cool to exercise!
11.00–12.00 – morning workout
Live healthy!
13.00–13.30 – nutrition specialist's consultation, healthy products tasting
13.00–16.00 – body mass index determination
All activities are offered for free!
We invite everyone to feel the diversity of Pardaugava together with the MFD Healthcare group!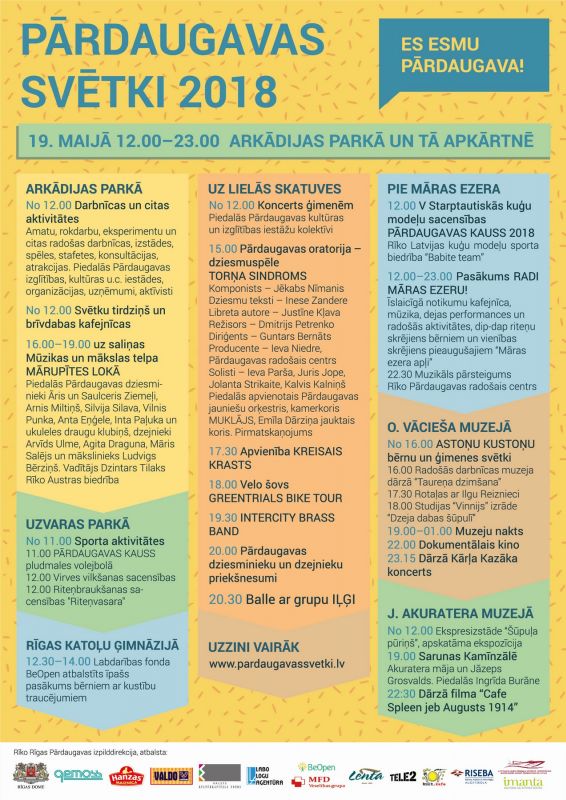 MFD Healthcare group began its history more than 50 years ago as an outpatient health care facility. At this moment the MFD is one of the largest multi-profile healthcare company that provides a wide range of health care services to more than 400 000 patients in different locations in Riga and Latvia. By using the latest technologies and excellent medical experience, MFD main objective is to take care of the health of the population by ensuring timely disease prevention, as well as providing effective diagnostic and treatment services.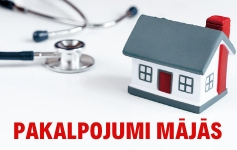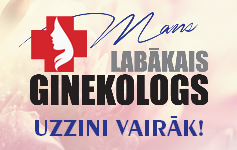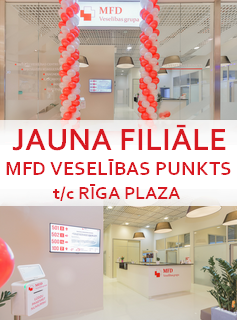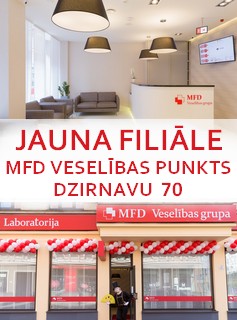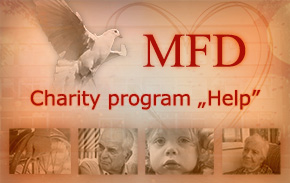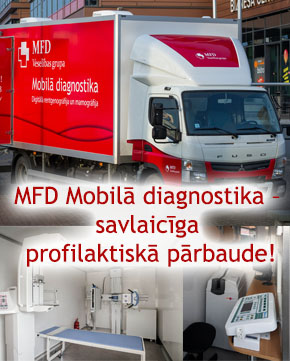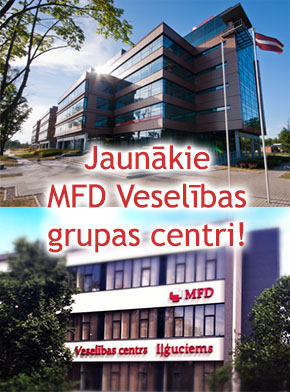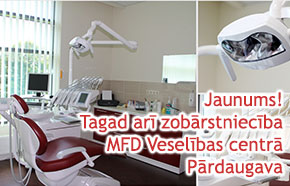 Dear website visitors!

The website is under construction and the information may be incomplete.In case of questions please contact reception of the proper MFD Healthcare Group's department - contacts.

We appreciate your kind understanding.