Information about COVID-19
In the branches of the MFD Healthcare group,
we perform a nasopharyngeal smear sampling test, with the help of which it is possible to detect infection with Covid-19 infection. It is necessary to call by phone 8313. We perform the test in the following branches:
MFD

Outpatient hospital

"

Dziedniecība

"

(

Rušonu

Street

15

,

Riga

)

MFD

Outpatient hospital

"

Iļģuciems

"

(

Buļļu

Street

9

,

Riga

)

MFD

Outpatient hospital

"

Zolitūde

"

(

Zolitūte

Street

34

,

Riga

)

Latvijas

American Eye Center

(

Augusta

Deglava

Street

12a

,

Riga)

Dailes teātris (Brīvības Street 75, Riga)
LAtvijas NAcionālā opera un balets (Aspazijas bulvāris 3, Riga)
Zaiferta Street 6, Olaine;

Kronvalda boulevard 24, Jelgava (Zemgales Olimpiskais centrs);

Valdeķu Street 65, Riga.
For information about test: 8313
The Centre for Disease Prevention and Control reports that Covid-19 is an infectious disease caused by a recently discovered virus from the coronavirus group. It is a group of viruses found in both animals and humans. In humans, coronavirus infections are recorded throughout the year, especially in autumn and winter.
Human bodies respond to coronaviruses in a variety of ways, from mild respiratory illnesses to serious complications (pneumonia, kidney failure) and even death. To date, serious cases have been caused by the SARS and MERS coronaviruses. The SARS reservoir in nature (source of infection) is civets and, possibly, bats. The MERS reservoir is dromedary camels.
Source: https://covid19.gov.lv/en/covid-19/about-covid-19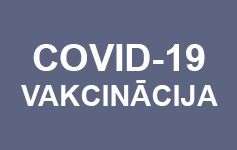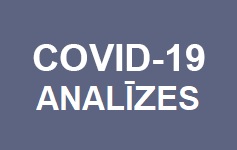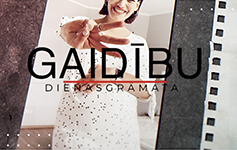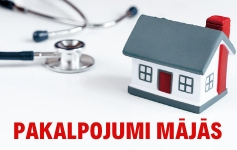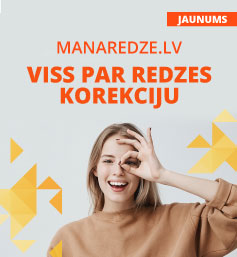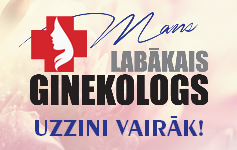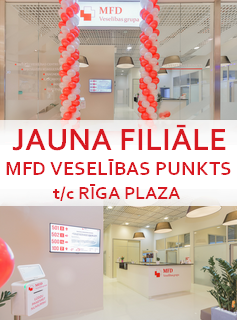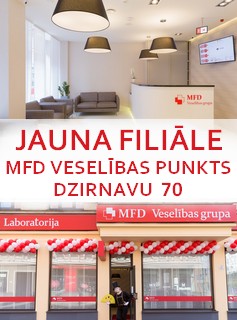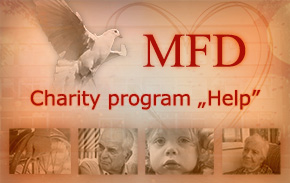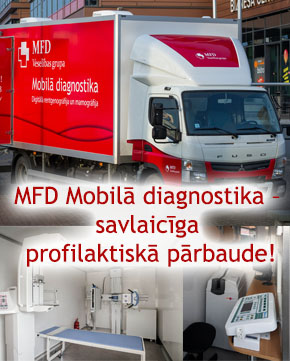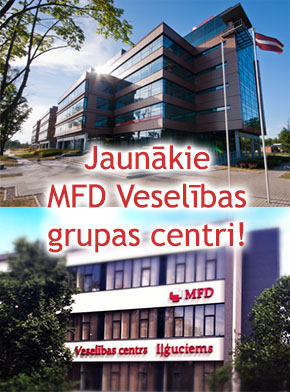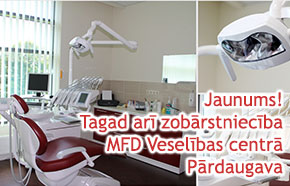 Dear website visitors!

The website is under construction and the information may be incomplete.In case of questions please contact reception of the proper MFD Healthcare Group's department - contacts.

We appreciate your kind understanding.