MFD Women's health centers «Vita» gynecologist, obstetrician Aija Tula-Rijkure about contraception for youngsters
Date added: 10 04 2017
About sexuality and contraception for youngsters

More and more professionals are asked to discuss the topic Youth contraception. Young people, of course, are; contraception also exists, however, a special contraceptive for young people does not. Contraception is for adults, particularly – for mature people who are ready to bear the responsibility of their actions and what will follow thereafter.
Click on the image to read the full article (in Latvian)!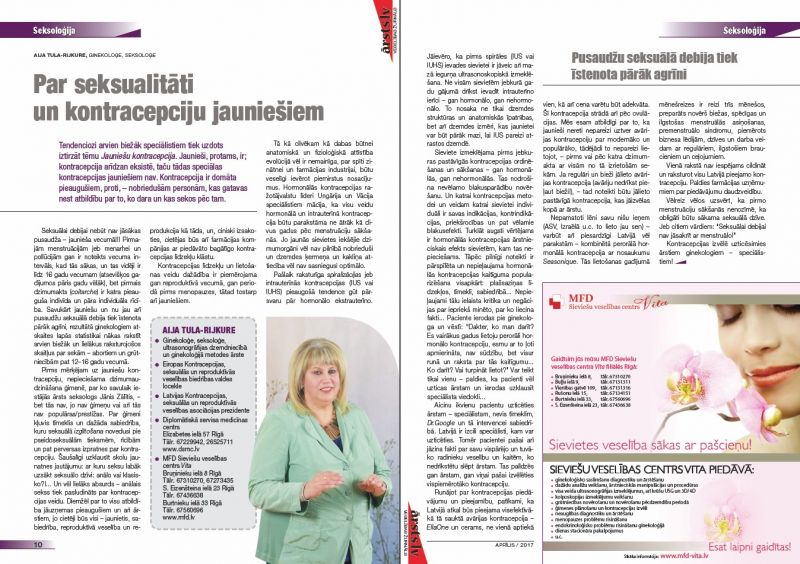 Magazine «ārsts.lv», 04/2017
Bruninieku Str. 8, Rīga


67310270

MFD Healthcare group began its history more than 50 years ago as an outpatient health care facility. At this moment the MFD is one of the largest multi-profile healthcare company that provides a wide range of health care services to more than 400 000 patients in different locations in Riga and Latvia. By using the latest technologies and excellent medical experience, MFD main objective is to take care of the health of the population by ensuring timely disease prevention, as well as providing effective diagnostic and treatment services.