Are known campaign «My Best Gynecologist» winners
Date added: 19 01 2018
Yesterday, on 18 January, at the cinema Splendid Palace was held campaign's «My Best Gynecologist» closing ceremony that was organized by MFD Healthcare group in cooperation with magazine «Veselība». During the ceremony were presented 7 nominations.
Within the campaign nearly 10 000 women voted for gynecologists, as a result the best gynecologists in Latvia were recognized:

Iveta Bicevska in the nomination «My Best Gynecologist in ZEMGALE»,
Natalija Gailite in the nomination «My Best Gynecologist in KURZEME»,
Anita Locmele in the nomination «My Best Gynecologist in LATGALE»,
Silvija Lapina in the nomination «My Best Gynecologist in VIDZEME»,
Laimdota Bergite in the nomination «My Best Gynecologist in RIGA AND RIGAS DISTRICT»,
Marina Stepanova in the nomination «MFD Healthcare group's favorite gynecologist»,
Marija Zvaigznite in the nomination «Lifetime contribution».
Each winner received valuable prizes:
Money prize of 1 000 EUR from the MFD Healthcare group;
Airline ticket and hotel costs during an international conference from the MFD Healthcare group;
Participation in an optional international conference in 2018 from the Arbor Medical Korporacija;
Arbor Beauty salon-shop gift card and Sesderma cosmetic set from the Arbor Medical Korporacija;
Magazine «Veselība» yearly subscription from the publishing house Dienas Mediji;
Beautiful and relaxing moments at the TAKA SPA from Euroaptieka in cooperation with TAKA SPA;
A gift set and gift card at the Euroaptieka from the Euroaptieka;
Obagi Medical cosmetic set from the ToliPharma;
Eco cleaning products for home and products for body made in Latvia from Purenn;
Healthy Nutrilett products;
Flowers from salon «Ziedi».
Already reported that campaign's aim was to honor doctors throughout Latvia and highlight those special gynecologists who selflessly care about their patients on a daily basis.
We thank magazine «Veselība» for the successful cooperation, as well as all supporters and sponsors for implementing this project!
Positive emotions, kindness and feelings that filled the closing ceremony, as well as the joy and sincere tears of the guests of the event is the biggest reward, that's why we would like to thank everyone who honored us with their presence by participating in the award ceremony!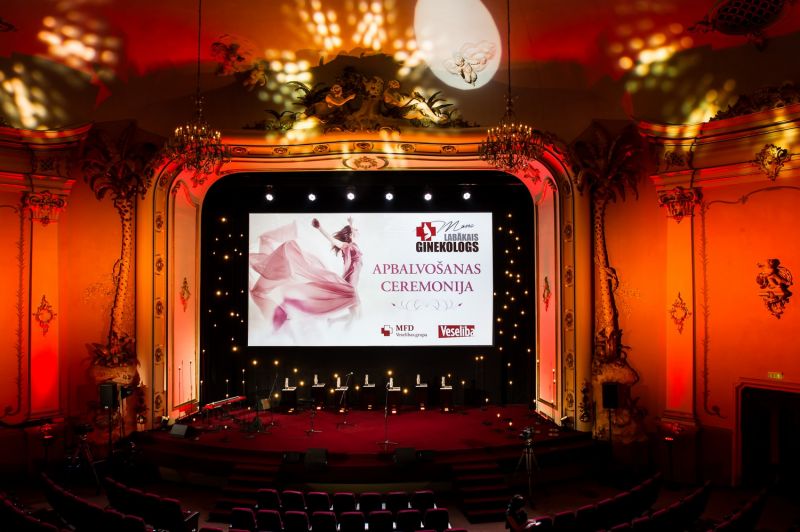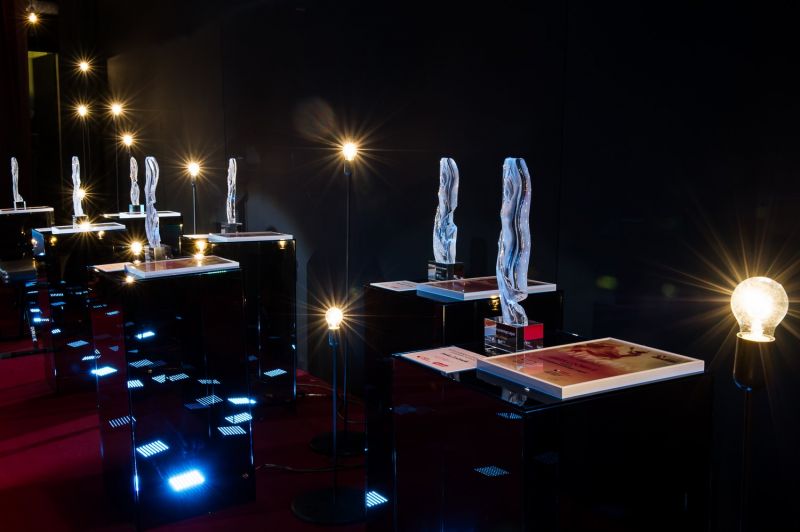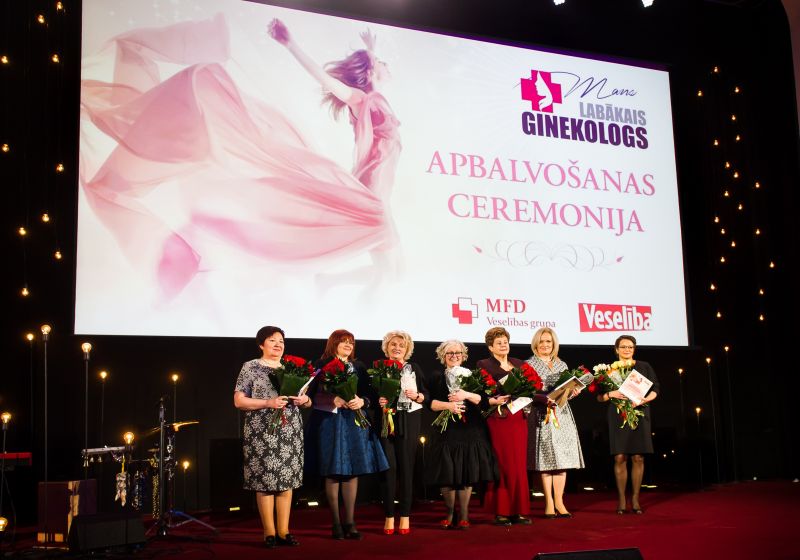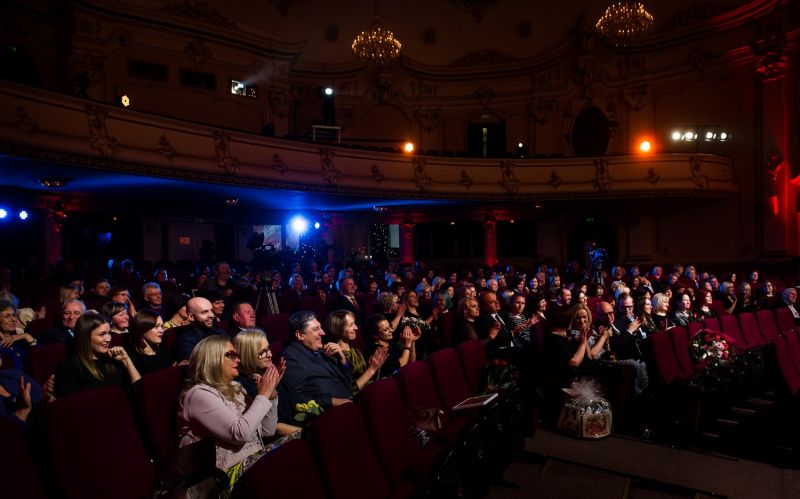 MFD Healthcare group began its history more than 50 years ago as an outpatient health care facility. At this moment the MFD is one of the largest multi-profile healthcare company that provides a wide range of health care services to more than 400 000 patients in different locations in Riga and Latvia. By using the latest technologies and excellent medical experience, MFD main objective is to take care of the health of the population by ensuring timely disease prevention, as well as providing effective diagnostic and treatment services.