MFD Outpatient hospital «Pardaugava» pediatrician Aleksandrs Vasilonoks about congenital heart diseases
Date added: 22 08 2017
DELAYED DIAGNOSIS OF CONGENITAL HEART DISEASES

Let's imagine simple situation in a pediatrician practice: a mother (or father) with her young child has arrived to the doctor, she is unaware of why the child develops differently than peers – is passive, avoids physical activities, quickly gets tired, eats poorly and has a pale, unhealthy colored facial skin. Doctor, having heard the parents' story, has several diagnoses in mind, however, the attention is stopped at the most serious of them – possible congenital heart disease. But how did it happen that to this day the child has not been diagnosed with it?
Click on the image to read the full article (in Latvian)!

Magazine «Ārsts.lv», 11/2016
MFD Outpatient hospital "Pardaugava"
Riga, Vienibas gatve 109,

67131316
MFD Healthcare group began its history more than 50 years ago as an outpatient health care facility. At this moment the MFD is one of the largest multi-profile healthcare company that provides a wide range of health care services to more than 400 000 patients in different locations in Riga and Latvia. By using the latest technologies and excellent medical experience, MFD main objective is to take care of the health of the population by ensuring timely disease prevention, as well as providing effective diagnostic and treatment services.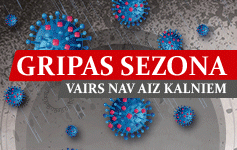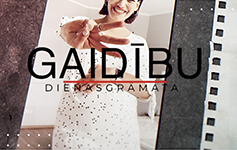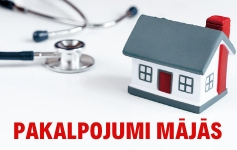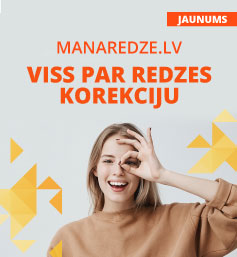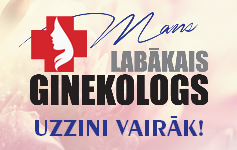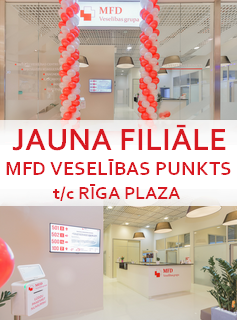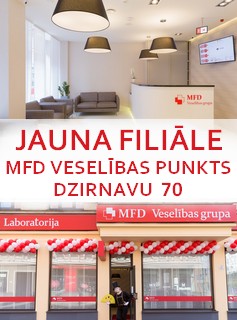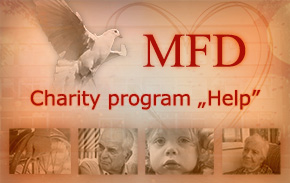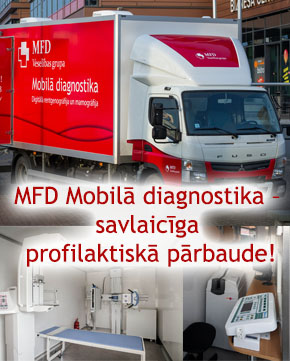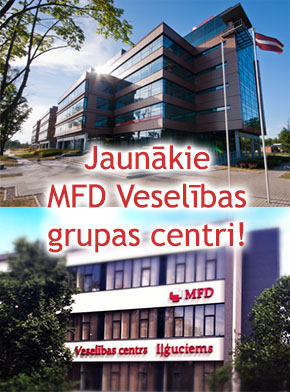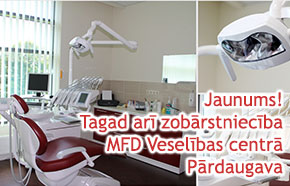 Dear website visitors!

The website is under construction and the information may be incomplete.In case of questions please contact reception of the proper MFD Healthcare Group's department - contacts.

We appreciate your kind understanding.